Company
---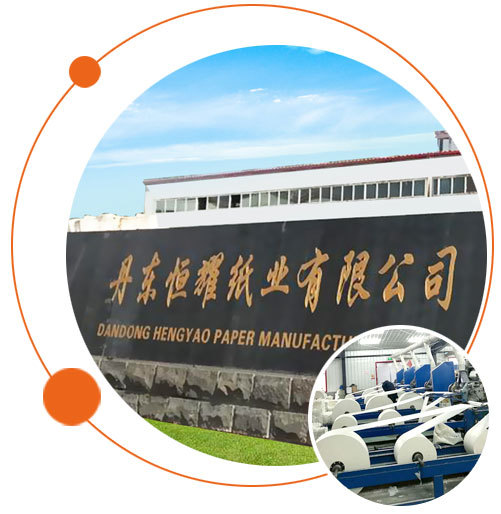 Dandong hengyao paper co., LTD., founded in 2003, is a modern enterprise with foreign investment. Since its establishment in the support of leaders at all levels and the joint efforts of all staff, the scale expands unceasingly, the benefit is increasing day by day.
Company existing staff 230 people, of which more than 20 management personnel and a large number of professional and technical personnel for many years engaged in papermaking industry. The company covers an area of eighteen thousand square meters, construction area of five thousand square meters, 5 1880 paper machine production line, 40 processing equipment, annual output of more than 9000 tons, fixed assets of 10 million dollars.
Company production of tissue paper, paper, paper processing and sales of disposable toilet seat, products are mainly exported to the United States, Europe, southeast Asia, Hong Kong, Macao and Taiwan and domestic major cities.
Company also produce toilet paper, napkins, paper towels, absorbent paper backing, monthly production of 1500 tons.
The company take the customer as the center, development innovation, continuous improvement, sincerity, enjoys a good reputation in the industry.
Company contact information:
Telephone: 0415-6888111
Email address: ddhyzy@126.com
www.hyzy2511,com
Address: China's liaoning province fengcheng existed Mongolian nationality township